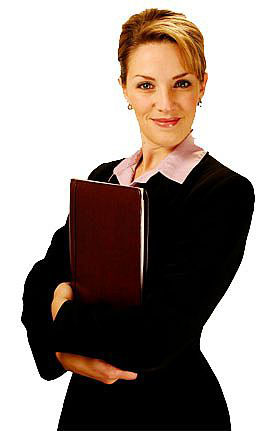 So what if you are not a mountaineer. Or a keen hiker. You still cannot treat your interview like a careless morning trot along a jogger's path. Your jaw-jaw at the interview table is nothing less than a cautious climb up a mountain trail--which begins around your early childhood and meanders through the years at the academia before reaching a new summit in your career. And as you retrace your steps down memory lane make sure that you post flags at important landmarks of your life and career, so that you can pop them before the interview panel scoops them out of you. You don't want to be at the receiving end, do you?
Face the panel, but don't fall of the chair in a headlong rush-and-skid attempt to tell your story. Take one step at a time.Don't go into unnecessary detail about how you aced your business math midterm in your sophomore year at accounting school. Here are a few preparation tips from the Team of Freshersworld.com that books on interviews sometimes overlook. Remember, as a fresher you do not have anything to loose but to gain.



The most often asked question in interviews. You need to have a short statement prepared in your mind. Be careful that it does not sound rehearsed. Limit it to work/Study-related items unless instructed otherwise. Talk about things you have done well at your college and how you wanted to perform in the first job.


For this question, your answer should list out strengths that you feel are relevant to the job. Given below are some answers which could help you with your answers. However, structure them to suit your requirements.
I have good co-ordination skills
Good analytical skills
I can persuade people to see my point of view, and get the work done
My greatest asset is my ability to motivate people
Even during emergencies, I do not loose my cool
I have good entrepreneurial skills
I have consistently met my deadlines and targets
Can say "no" to people when required to do so!
I am very co-operative with my sub-ordinates, and would like to see them grow
I am a good team player
I am very flexible, and have the ability to work hard under difficult work conditions
I have the experience and knowledge relevant to this job (Here, give appropriate details and examples)



This is of course a difficult question to answer. Obviously, you must have applied to other companies if you are looking for a job or would have some offers from other companies already. Therefore, do not lie that you have not. However, you are on thin ice here! The interviewer could be checking your honesty. On the other hand, he/she may also be trying to find out how focused you are - are you applying randomly, or is there a well-planned strategy? Whatever your answer, it should match your career goals.


Try not to get into salary details early in the interview. If pressed, you could say that it all depends on the job, and would like to talk about it after a job offer. Say this in a convincing tone. In case you are asked this question in your latter interviews, give a direct answer. Do not sound apologetic while quoting the figure you have in mind.


1. How much do you expect?
If you have done your homework, you would know how much other people in similar jobs are paid. Quote the range upfront

2. What kind of a culture are you comfortable with?
It is better to be frank about your preferences. Your interviewer will get a clear idea about your expectations.

3. Which is more important to you-salary, perks or growth opportunities?
This one will reveal the real you. So be sure what you are going to say. Above all, be true to yourself. If you think this is a negotiation move, then say clearly that you will never sell yourself short.

4. What do you know about our company?
Do not give your opinions about the company. Stick to reported facts that you have gathered from newspapers and so on. Talk about the product portfolio, size, income, and market perceptions of the company. Also it is better to refer details about each company before going for the interview from Freshersworld.com or PlacementWeek.com

5. Why should we choose you over someone else?
Talk clearly about problems that you have solved in your College/Project Team and highlight the quality required.

"It is hard to express my gratitude. The quality of Services provided by kalka consultant was above all expectations."
Neeraj Kumar
Ecstatic solution